Buy China Polyurethane Wear industrial ceramic Linings Price
Polyurethane Wear Lining
Kosga provides solutions to every wear problem and prevents costly downtime. These polyurethane linings are manufactured based on patented chemical formulations, giving Kosga Polyurethane liner unparalleled elasticity and wear resistance.

Kosga Urethane Wear Resistant Liners are designed to provide producers with long-lasting protection that resists impact, abrasion, and build-up of concrete, while also offering ease of installation and reduction of costly maintenance and downtime. Liners include rotary distributor (turn head), aggregate and sand bins, weigh batcher, drum, blade, dump cone, loading hopper, transfer chute, and more.
Buy Polyurethane Wear Lining Price, China industrial ceramic linings
Features:
Polyurethane liners are a synthesis of polyols & isocyanides chain extended or cross linked into giant molecular complexes. This material has combined properties of rubber as well as plastic.
Polyurethane wear plates are normally steel backed plates where steel is bonded with polyurethane available in customized sizes. The backing steel prevents fines to penetrate behind the liner plate hence preventing bulging of the liner which otherwise causes liner dislodging. They are harder material compared to rubber but softer than plastic and provide an excellent degree of abrasion resistance together with flow ability.
Advantage:
PU PRODUCTS with excellent oil resistance, wear consumption, low temperature flexibility anti-aging properties
1.A wide range of hardness. It also has rubber elongation and elastic under the high hardness. PU elastomer hardness in the range of share A10-D80.
2.High intensity. Their break strength, tear stength and carring capacity are much higher than the generic rubber under the hardness of rubber. It's impact strengh and bending strengh much higher than plastic's under high hardness.

3.Wear-resistance. It has outstanding wear-resistance and 3-5 times as much as rubber in the general range of 0.01-0.10cm3/1.61km.

4.Oil-resistance. PU elastomer is a strong polar polymer, the non-polar mineral oil affinity small, fuel oil and machinery almost from the erosion.

5.Outstanding performance in Oxygen endurable and ozone-resistant .

6.Good absorber performance, It can do vibration and the role of a buffer. It also can substitute rubber and spring in the modle manufacturing.

7.It has nice low-temperature porformance.

8.Radiation-resistance. PU have good resistant high-energy rays performance and still has a satisfactory performance in the 10-10 radiation.

9.Good machining properties(cars,milling,grind and bore can)

Application :
Depending upon the operating conditions and the installation suitability the product variants are to be chosen. Generally this type of liner is used in chutes, hoppers, and bins etc. for surfaces where high degree of abrasion resistance and good flow ability is needed.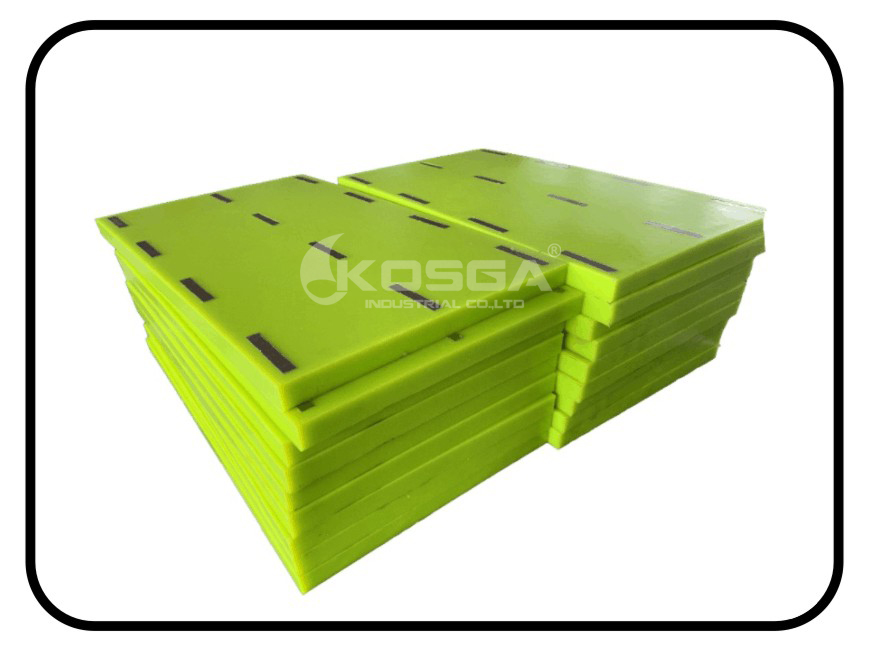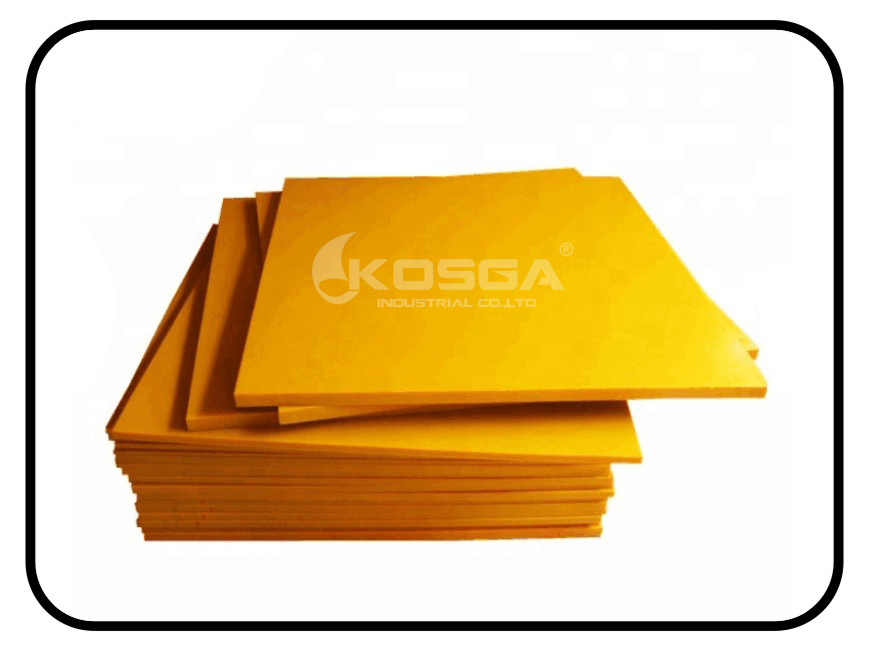 Physical and mechanical properties
Density: 1.25g/ cm3
Hardness: Shore 85A~90A
Tensile strength : 53Mpa
Elongation: 557%
Permanent set: 34%(70°C , 22 hours)
Cloning abrasion: 0.019 cm3/1.61km
Temperature: -40°~ 60°
Bearing capacity: 10.5Mpa (compress about 25%)
all of the specification can be customized .